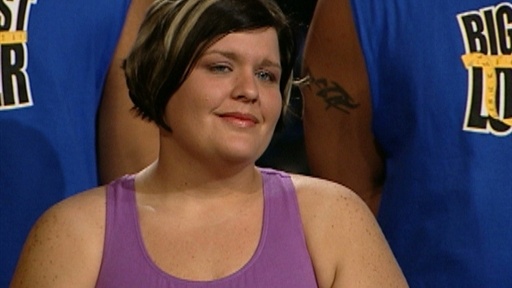 ... I mean, Happy Biggest Loser day! I'm watching BL now... I'm so sad for Kristin that she didn't win the NYC trip. I totally wanted to see her win.
Speaking of BL... I actually read a blog online by someone who is now going to stop watching BL because they don't think the amount of exercise these obese people have to do is healthy... Laura's hip fracture last week sealed the show's fate in their eyes. I realize it's unrealistic to expect such large people to do such exercise (my dad can't stand that Jillian makes people upwards of 300lbs run 13mph on the treadmill, dad thinks it's impossible).
Activity today? 1hr jog and 1hr walk. My legs are actually feeling sore tonight. I enjoyed my new shoes more today. I definitely need to be able to relax while jogging, otherwise I'm stiff and my shins hurt. Today I relaxed and my new shoes were awesome.
Food today?
Breakfast - steel cut oats with a little instant coffee and caramel davinci mixed in (2)
Snack - pineapple (1) and strawberries (0)
Lunch - 1c. quinoa (4), veggies and salsa (0), 1/2c chick peas (2), yogurt (1)
Snack - fruit bites (2), cashew cookie larabar (4)
Dinner - lettuce wraps with hummus (0), chicken (3), 1/4c ff cottage cheese (1), yogurt (1)
Total: 21
Water: 4L
Today's lonely food photo...
My lunch is made for tomorrow, dishes are done, place is clean... Now I watch the last hour of Biggest Loser and head to bed!! I definitely have to get to bed by 10pm, it's too hard getting up at 6am if I haven't!!
I hope Tara is having FUN in Vegas! I hope she takes lot's of photos... maybe even some photos of her food!!! heehee!