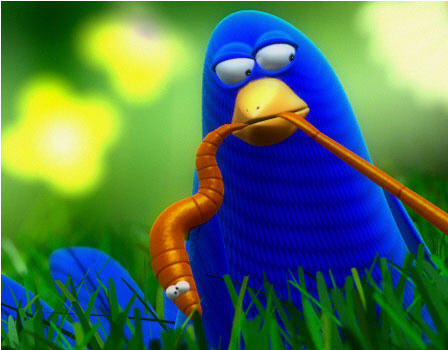 So, I wasn't an early bird last night. I couldn't shut my mind off and couldn't sleep. At 3am I finally took gravol.  What happened next? It's a blur, I slept through my alarm and had to rush to work (but made it on time… sans hair being washed!).
Tonight, I am going to bed early… in a mere moment in fact.
Today I ate the following:
Breakfast: granola bar (2), 2 egg whites (0)
                      (yeah, pic is recycled from yesterday!)
Snack: whole grapefruit (2)
Lunch: salmon w/ honey Dijon on a bed of spinach (2)
                                as well as leftover Amy's Tomato Bisque Soup (1) w/ 1/4c black beans (1), red onions, black pepper and garlic (0)… with some chunks of baked sweet potato thrown in (2).  THIS was sheer HEAVEN. I could have eaten a whole pot of it. I was so sad when it was over. I don't know what made me think to throw it together but I will definitely do it again. Photo is from before the sweet potato was added:
Snack: coconut Larabar (4)
Dinner: 2pc weight watchers bread (2), egg (2), cheese (2), blue menu ketchup (0)
Dessert was one of these:
(2)
Total: 22
Water: 3L plus 1L of green teas (strawberry in the AM, chai in the PM!)
Off to bed. I PROMISED Alex I'd get to bed early to jog in the morning.  We have this crazy plan to be healthy and grow old together… guess I better step up to my end of the bargain!
Happy Hump Day!