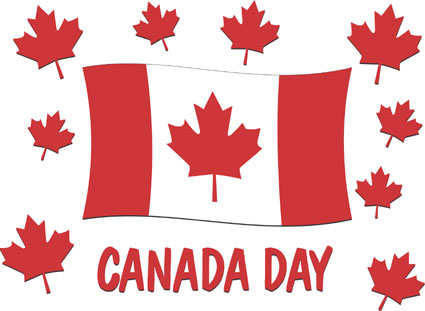 It was a beautiful day in these parts… made me wish I was up at the lake (Balsam Lake), relaxing by the water, soaking up the sun, boating, before heading in to Fenelon Falls for Midnight Madness and fireworks on the beach. Yes, I did have the best summer holidays imaginable as a child.
Here is our view of the lake (don't mind my cousin's legs)
Today started out with an egg sandwich
I also enjoyed some Flautas that A made (we had some at Los Cabos Cantina & Grill a few months ago… he decided to try to make his own)
He made them with leftover black bean and corn salad (from last weekend), added some skim milk mozzarella, put them in some tortillas and fried them in a little oil. Super yummy.
There was also some frozen pizza in there today and some the last of this:
Tonight… we enjoyed some Canada Day fireworks from our own back patio. It was perfection.
HAPPY CANADA DAY!
Weigh In
I weighed in for the first time today with my new scale… down 0.9lbs. Could be worse, but I'll do better next week!